Roundup: Solana Unveils Flagship Android Phone, Coinbase to Support Solana Crypto Transfers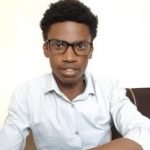 Published
5 months ago
on
Securities.io is committed to rigorous editorial standards. We may receive compensation when you click on links to products we review. Please view our affiliate disclosure. Trading involves risk which may result in the loss of capital.
Solana Labs, via its subsidiary Solana Mobile, has made a bold move for a blockchain company by becoming the first major one to release a smartphone that will make crypto trading safer and more accessible.
Solana Saga is a flagship android phone with distinct functionality as it is fundamentally integrated with the Solana blockchain. It aims to improve where Solana says mobile phone industry leaders have failed by streamlining the crypto experience in managing assets such as NFTs and digital tokens.
Setting a benchmark for Web3 experience on mobile
Saga was designed by Android development company OSOM which has a track record with tech industry-leading companies like Apple and Intel. The idea is to make crypto-related applications much more mobile-friendly, as currently, most of them have functionality limited to the desktop computer or laptop.
The phone will include a Web3 dApp store, a seed vault to host the device's private key & seed phrases, and the Solana Pay mobile wallet. The wallet will allow users to complete transactions by scanning QR codes. The smartphone also features industry-leading specs, including a 6.67″ OLED display, 512GB of storage, 12GB of RAM, a 50-MP primary camera and Qualcomm's Snapdragon 8+ Gen 1 processor.
It will ship as early as 2023 and is projected to enter the market at around $1000. The phone will be available for pre-order, with an alternative to start with fully refundable deposits of $100. Users who place pre-orders will be eligible for a Saga Pass NFT, a token to accompany the first edition of Saga mobile devices.
Solana Mobile Stack: An open-source toolkit to overcome limitations in the existing gatekeeper model
In addition to the phone launch, Solana Labs CEO Anatoly Yakovenko also revealed a new software development kit for Web3 – Solana Mobile Stack (SMS).
The software toolkit was rolled out to enable developers to deliver sophisticated mobile experiences for wallets and applications on Solana and further establish a 'Secure Element' for private key management. The SMS SDK will also empower them to create mobile apps by providing the necessary libraries, reference implementations, and samples provided in the stack.
Co-founder Raj Gokal in a statement featured in the press release noted that the open-source software development platform would help Solana bring decentralized apps to phones. That way, users can enjoy the potential of Solana through their mobile devices. Some of the names backing the Solana Mobile Stack are Coral, OpenEra and Magic Eden.
A $10 million incentive for developers
The Solana Foundation concurrently revealed that it has set aside a grant for developers that choose to build on the open-source toolkit. The allocated $10 million sum will help "accelerate development of native mobile dApps" on the newly launched platform. The idea of having decentralized apps on mobile phones is one Solana says should have been explored earlier but has become all-important for the advancement of Web3 outside the desktop experience.
Coinbase introduces support for Solana transactions
Coinbase, the largest cryptocurrency exchange in the US, revealed on Thursday that it introduced support for the Solana and Polygon blockchains in a bid to cope with high gas fees incurred when sending crypto using alternative chains. The exchange noted that the likes of Solana and Polygon had seen surging popularity in the last 18 months, mainly due to their fee consciousness.
The integration will allow users to conveniently (time-, effort-, and fee-wise) interchange between fiat and crypto on their respective Solana and Polygon wallets. Over the next month, eligible users of Coinbase and Coinbase Exchange will be able to receive and send crypto tokens – USDC, ETH, and MATIC on Polygon, and USDC on Solana, with an intention to onboard other tokens and networks with time.
To learn more about Solana, visit our Investing in Solana guide.
Sam is a financial content specialist with a keen interest in the blockchain space. He has worked with several firms and media outlets in the Finance and Cybersecurity fields.