Roundup: Algorand to Benefit from Nigeria-DAG Deal, Wormhole Expands to Algorand and More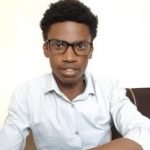 Securities.io is committed to rigorous editorial standards. We may receive compensation when you click on links to products we review. Please view our affiliate disclosure. Trading involves risk which may result in the loss of capital.
The crypto market has remained dull for the larger part of this week as investors and traders adjust to the new market environment following the massive sell-off over the last two weeks. Algorand's native token ALGO has continued trading in the red like many other top altcoins. The token earlier today posted a brief slump, touching a two-week low of $0.375. It has since traded around this level, following an unsuccessful ascent towards $0.40.
Outside the market, the Algorand ecosystem has bagged a couple of wins adding to the FIFA and Australian Zoo partnerships it scored at the start of the month. Here are the details:
Nigeria and Developing Africa Group partner to launch a project on Algorand
The government of Nigeria and software development company Developing Africa Group on Monday announced a 3-year exclusive intellectual property right deal which will see the former benefit from a nationwide wallet. The company will be commissioned to develop an official IP rights marketplace, gaining from proceeds associated with the wallet offering.
The project will leverage the Koibanx blockchain technology and Algorand's proof-of-stake blockchain, where digital tokens will be hosted. Developing Africa Group CEO Ben Oguntala justified the decision to use the blockchain citing several merits, including performance and sustainability.
"Algorand's protocol not only provides the performance, scalability, security and functionality required to implement such a large-scale project but is also environment-friendly which is important for the Government and has a huge philosophical match with the `creators economy industry' we're targeting here," he said in a statement.
Notably, the deal adds to several 'Koibanx-Algorand' implementations that have popped majorly in the Latin America region.
Cross-chain bridge Wormhole expands to the Algorand blockchain
Last week, generic cross-chain bridge Wormhole announced that it launched support for the Algorand blockchain. The extension made Algorand the tenth integration to this DeFi swapping platform. The portal bridge will allow Algorand users to migrate their tokens between the native network and any of BNB Chain, Ethereum, Polygon, and several other layer ones and layer-two networks.
Wormhole, which is backed by Jump Capital's crypto investment arm Jump Crypto, will also bring liquidity flow into the Algorand ecosystem. The effect on Algorand would be a possible increase in total value locked (TVL) and accessing the utility outside the ecosystem via enhanced interoperability of the network.
Algorand's Silvio Micali advocates for a co-existent future for blockchains
Despite being a cryptography pioneer from as early as the 80s, Italian computer scientist Silvio Micali did not really put his experience and knowledge into a real tool until about half a dozen years ago. Now a Turing Award winner and professor at the Massachusetts Institute of Technology, his work has become influential, especially on Algorand, which he launched in 2017.
Algorand was intended to establish a friendlier blockchain environment with lower fees, scaled transaction speeds, and much-reduced power consumption. It enjoys many more advantages, and given that its design was built to allow quick updates to implement a change, there's potentially more to come.
However, even with the growth Algorand is seeing, Micali insists on developing a blockchain future where all exist together – "be great at something, and somebody else is great at something else," he said at a recent MIT conference. The Algorand founder wants to shape a future where blockchain networks can easily work together and share data.
Napster mirrors LimeWire – making a comeback with Web3
In what marked its second acquisition in under two years, digital music service Napster last week mirrored LimeWire's recent reinvention as an NFT marketplace focused on music digital collectibles. Crypto investment firm Hivemind recently announced via Twitter that it collaborated with Algorand to acquire Napster.
The announcement explained that Napster aims to leverage blockchain technology and the development of Web3 to revolutionize the experience of artists and fans in the music industry.
The acquisition was completed for an undisclosed amount, with several other firms, including Skybridge, G20 ventures, and Arrington Capital participating. With this ambition, Napster will be led by interim CEO and experienced music industry executive Emmy Lovell. She previously worked with the BBC, EMI Music, and Warner Music Group and also served as Napster's chief strategy officer.
The announcement did not specify how the Algorand and Hivemind structured the acquisition, but an update is due.
To learn more about Algorand visit our Investing in Algorand guide.
Sam is a financial content specialist with a keen interest in the blockchain space. He has worked with several firms and media outlets in the Finance and Cybersecurity fields.