Layer 1 Tokens Trading in the Green into the New Month, SOL Leading the Pack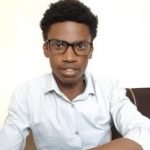 Securities.io is committed to rigorous editorial standards. We may receive compensation when you click on links to products we review. Please view our affiliate disclosure. Trading involves risk which may result in the loss of capital.
The cryptocurrency sector is finally seeing some calm after what has been a rough ride in January. The top cryptocurrencies have charged on the first day with eyes set on recovery. Bitcoin has consistently traded above the $38k over the last 20 hours, with a 7-day review showing it has recorded about 5% gains.
The rest of the market has seen a similar trend as alts break into the new month on a high note. Here is a detailed analysis of how other tokens have performed at the start of the week:
Ethereum (ETH)
The second-largest crypto asset by market capital is trading above $2,700 – up almost 10% in the last 24 hours.
The token saw a brief surge to $2,785 before retreating after seeing rejection at $2,800. Like many other coins in the market, Ether embarked on an uptrend yesterday, climbing from $2,489 to $2,680 within 12 hours. At its current price of $2,765, Ether sits 43.65% from its all-time high.
Cardano (ADA)
Cardano's governance token ADA has gained about 4% in the last 24 hours and is currently trading at $1.06. This is the sixth consecutive day the token has traded below $1.10, but market sentiments show the token might breach the zone soon.
Solana (SOL)
Solana is, as of writing, leading the daily and weekly gains among the top ten crypto tokens, with double-digit figures in both.
The token has surged by 18% in the last 24 hours to touch $109.52 as per CoinMarketCap data. Its 7-day chart shows that, at its current price, it is trading 16.42% higher than it was last week.
Avalanche (AVAX)
AVAX is back above $70 after seeing a 7.35% price surge in the last 24 hours. The token briefly rose to $72 earlier today but retreated shortly to $69.15. Avalanche's market capital has swelled to $17.3 billion following the price surge and is now within range of 11th ranked meme coin DOGE.
Terra (LUNA)
Terra's utility coin was one of the biggest losers in January, having lost nearly half of its value at the start of the year.
LUNA briefly dropped towards $44 yesterday but has since bounced back and is closing in on $55. The coin has accrued almost 12% in the last 24 hours, although week-over-week figures show a 20.24% deficit.
Fantom (FTM)
Fantom's layer 1 token FTM started the week slowly but has since gained traction in the market alongside other top crypto assets. The token's price has increased by nearly 8% in the last 24 hours to $2.09 as of writing. Trading volume has also gone up by 23% in this period. Still, the FTM remains 39.71% below its all-time high after heavy January losses.
Algorand (ALGO)
Algorand is approaching a price figure of $1.00 with market data suggesting the layer 1 token will finally break this level. ALGO shot up to an intraday high of $0.989 earlier today and is currently changing hands at $0.976. The token has gained 4.56% in the last 24 hours, while its 7-day trading chart shows a 9.50% increase, according to data provided by CoinMarketCap.
What's next?
The crypto market appears to be picking up after enduring the worst start of the year last month. It is too early to make a call on how crypto assets will perform this month, but the fresh uptrend momentum comes as a sigh of relief for short-term and mid-term investors alike. However, market experts have tipped off that the sell-off may not be over yet, even though the crypto and stock markets have rebounded.
Sam is a financial content specialist with a keen interest in the blockchain space. He has worked with several firms and media outlets in the Finance and Cybersecurity fields.