Lack of Awareness and Knowledge Curtails Bitcoin Adoption, Block Research Finds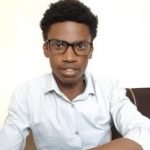 Securities.io is committed to rigorous editorial standards. We may receive compensation when you click on links to products we review. Please view our affiliate disclosure. Trading involves risk which may result in the loss of capital.
Digital payments firm Block, formerly known as Square and founded by former Twitter CEO Jack Dorsey, has released a new report on the leading digital asset, Bitcoin. The survey, conducted in collaboration with Wakefield Research, was intended to establish the public's understanding and perception of Bitcoin.
The findings? Most people who haven't dabbled in cryptocurrencies are missing out because they lack knowledge.
The digital payments start-up said that the study was completed between January and February, with more than 9,500 people from various parts of the world, including the Americas – 2,375, APAC – 4,360, and EMA – 2,860 participants.
A knowledge gap to fill
Block established that a person's standing on an optimistic future for Bitcoin is determined by their knowledge of this asset class. Just over 40% of those who said they had an intermediate-to-expert understanding of the asset class also showed high likelihood to buy Bitcoin in the next dozen months, compared to only 7.9% of those who said they had beginner level of knowledge.
Further optimism on Bitcoin among the surveyed participants was also relative to the income of people. Higher-income individuals are slightly more positive regarding Bitcoin's potential than lower-income persons, while lower-income nations like India, Vietnam, Nigeria, and Argentina have the upper echelons of optimism and user confidence in self cryptocurrency expertise.
The findings of Block's research indicate that to gain headway in crypto adoption as led by Bitcoin, it would take mass-scale education to offset the 51% of respondents who said they've abstained from buying Bitcoin due to a lack of knowledge of this digital asset class. The participants also decried cybersecurity threats – 32% and market price volatility as part of the reasons keeping them away from Bitcoin.
Uncertainty around crypto knowledge was, however, unequaled to awareness as most of the participants confirmed they've heard of Bitcoin before. 88 % of respondents have heard of bitcoin, far more than any other cryptocurrency. Also, millennials had 92.5% awareness of bitcoin, while baby boomers had 89.2% awareness, but all age groups polled had a clear insight into Bitcoin.
Utility in weaker economies
The Bitcoin-focused financial services firm also found that low-income countries see the most utility in Bitcoin. 40% of respondents from these countries are inclined to using Bitcoin for buying goods and sending money, with individuals from countries that have a low per-capita GDP in favor of Bitcoin in sending remittances.
Further, countries that are associated with high inflation also had respondents who see the top digital asset as an essential against inflation. 45% of Argentinian respondents rated Bitcoin as a hedge against inflation. The country's battle against inflation has pushed crypto penetration rates above most, much higher than other inflation-ridden nations.
Billionaire Tim Draper maintains Bitcoin price will touch $250k
Elsewhere, billionaire venture capital investor Tim Draper has recapitulated that Bitcoin will reach his projected market value of $250,000 by early next year. In an interview with Scott Melker, the venture capitalist maintained that the value of the pioneer crypto would surge to this target, propelled by increased crypto adoption among women.
Bitcoin appeared to have charted a recovery course towards the end of last month but this upside momentum has since waned. The leading crypto is currently trading marginally above $30,0o0. Draper is confident that Bitcoin's value will swell eightfold in the remaining period (before Q2 next year) to reach this target.
The projected value is not far-fetched despite being bold and coming when the market is experiencing a bearish cycle. It is actually a target that Draper has made in the past. Worth noting, the tech and crypto investor previously predicted in 2015 that Bitcoin would surpass $10,000 before 2018 – a price prediction that materialized in the end.
Latest market data shows that now more than before, a significant chunk of wealth is managed by women. It is therefore not unlikely that the king cryptocurrency will gain value. Draper also drew attention to retailers – a group he believes can enjoy perks like more savings by offering Bitcoin payment support, which will help fuel its rally.
To learn more about Bitcoin visit our Investing in Bitcoin guide.
Sam is a financial content specialist with a keen interest in the blockchain space. He has worked with several firms and media outlets in the Finance and Cybersecurity fields.