Kishu Inu vs Akita Inu – Which is the Best Investment?
Securities.io is committed to rigorous editorial standards. We may receive compensation when you click on links to products we review. Please view our affiliate disclosure. Trading involves risk, Memecoins are extremely volatile and may result in the loss of your entire investment.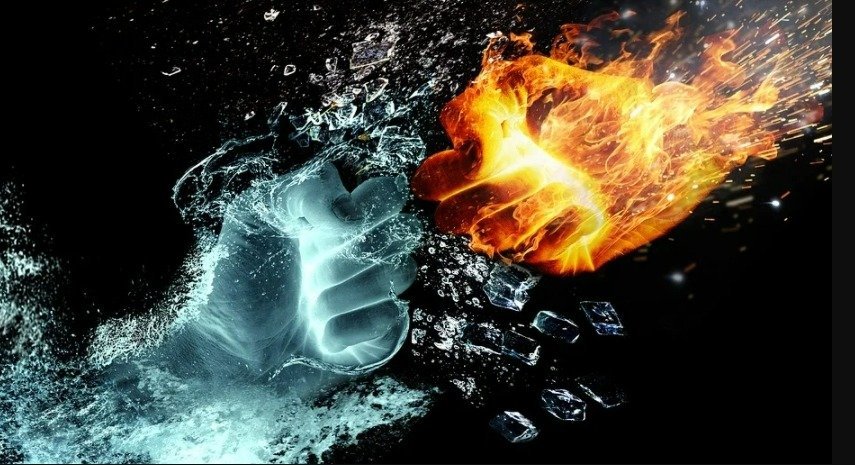 Meme coins with dog themes are very many in the crypto space. Some of these are popular, while some of them are not. Moreover, it is important to note that the largest percentage of meme coins do not come with any form of value that they can offer. Instead, they derive most of their value from hype across the broader market.
The most popular meme coins are Dogecoin and Shiba Inu. These ones have come into the limelight after making major gains that have pushed them to new all-time highs. Shiba Inu and Dogecoin are also the only cryptocurrencies that have entered into the top ten crypto ranking list.
However, many others have also made strong names for themselves and even ranked as top gainers in the market. An example of these coins is Kishu Inu and Akita Inu.
Kishu Inu – Everything you need to know about it
Kishu Inu is a meme-based cryptocurrency just like Dogecoin and Shiba Inu. However, it has some differences from Shiba Inu and Dogecoin. The first difference is that, unlike DOGE and SHIB, inspired by the Shiba Inu dog breed, Kishu Inu uses the Kishu Inu dog breed for its branding.
Many meme coins in the market are usually gaining because the hype surrounding them is high. When there is increased market activity surrounding meme coins, their prices tend to gain because many buyers want to be part of the gains being made.
However, Kishu Inu seeks to solve this limitation by ensuring that the coin can have a future and use cases and not just derive its value from the hype. However, most upcoming meme coins usually state this as to why they are launching the clones, but they never actually fulfill these objectives.
Various sources state that one of the objectives of this coin is to be a "dog coin with the most longevity down the line, and it appears to be making a case for itself with investors."
There is a wide range of reasons that make Kishu Inu one of the most popular cryptocurrencies. The first is that it has already gained endorsement from various initiatives and projects in the market. Some of the coin's endorsements include being adopted by popular wallet applications, including Metamask, TrustWallet and Coinbase.
The other factor to consider is that this coin is also available for trading through different trading pairs. Some exchanges allow the exchange of Kishu Inu with popular cryptocurrencies in the market, such as Ethereum.
Many meme coins are cheap in value, and Kishu is no exception. Its value stands at around $0.0000000058, and it has made some considerable gains over the time that it has been in operation. The reason why many meme coins have cheap prices is that they have a massive supply.
Part of the reason why many investors prefer to invest in such coils is that their cheap prices allow an investor to have a large supply of tokens. With just $10, an investor in Kishu Inu can buy over one million coins, making it favourable to those investing with a small account.
To learn where to buy this token visit our How to Buy Kishu Inu guide.
Akita Inu – Everything you need to know about it
Akita Inu is also one of the popular meme coins in the market. It is also a top-performer, but it is still far from reaching Dogecoin and Shiba Inu levels. The price of Akita Inu is also as cheap like all the other meme coins as it comes in at around $0.00000374. It has also made some considerable gains during the past 24 hours, hence the increased buyer support.
The coin's gains have been attributed to the attention that it has received from investors. After Shiba Inu made the kind of gains that it did in October, many investors started becoming attracted to these cryptocurrencies, and Akita Inu is among the ones benefiting from the increased attention. However, despite the increased attention, it is still far from reaching the kinds of gains that have been made by Shiba Inu.
Like many upcoming meme coins, Akita Inu also states that it has a network to help in its working process. This makes it one of the few meme coins that actually have technological backing. However, the platform is yet to establish anything solid related to this; hence only the future will tell whether Akita Inu will be among the meme coins that will actually have a use case in the real world.
The Akita Inu project runs on the Ethereum blockchain, which shows that it has a strong foundation under which it was built. However, running on this blockchain is not enough because it still needs to build a strong network to make the kinds of gains that other notable blockchains are also making in the market.
Most features of the Akita Inu token point to it being a meme coin. However, its description claims to offer more than this and even notes that it can have the kind of use cases that blockchains such as Ethereum have.
On its website, the Akita Inu token markets itself as being 100% decentralized. It also dispels the claims that it is similar to the other meme coins only after making gains through pump and dump strategies. By stating that it has value beyond the normal speculation trend with meme coins, it intends to target long-term and professional investors looking to invest in a coin that will withstand any future challenges.
When it comes down to the strategies used by developers, the Akita Inu coin has several similarities to the Shiba Inu token. Like the Shiba Inu development team, the Akita Inu team also sent some of its tokens to Vitalik Buterin, the Ethereum token and network founder.  The team also locked away some of its tokens on the Uniswap pool to solve the issue of the massive token supply.
To learn where to buy this token visit our How to Buy Akita Inu guide.
Are Kishu Inu and Akita Inu good investments?
When it comes to investing in meme coins, an investor needs to know that there is a high level of risk involved. For starters, most meme coins do not have any fundamentals or technological backing. Even those claiming to be solving an issue regarding blockchain technology do not actually get started on this initiative, with the promises ending up being only on paper.
Moreover, before investing in meme coins, an investor needs to know that most of these coins only get their value from hype across the market. When the coin receives a lot of market hype, it ends up making major gains because buyers will start accumulating more of the coin, and this will be reflected in price gains.
When it comes to Kishu Inu and Akita Inu being compared to each other, the two remain to be some of the most popular meme coins with a considerable amount of wallet addresses that hold the token and major trading volumes. However, this does not necessarily mean that they are good investments. Those who want to invest in these tokens need to do their own research.