Investigations Into Do Kwon and Terraform are Ongoing in Singapore, Officials Confirm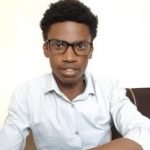 Published
3 months ago
on
Police in Singapore on Monday confirmed that they had initiated an inquest into the dealings of Terraform Labs (TLF) and its chief, Do Kwon. Reporting on the ongoing investigations, Bloomberg said that police in the city-state also confirmed that Do Kwon is not currently residing there. The actual residing location of the former crypto developer now turned fugitive, has been unknown for almost a year after his creation Terra bubbled down and washed along with it a $40 billion fortune. Kwon was accused of perpetrating fraud and charged by his home nation South Korea for the losses that befell investors.
The Terra co-founder has repeatedly insisted that he's not on the run. In fact, he believed the charges brought against him were politically motivated. After failing to comply with an order asking him to rescind his passport, a red notice was issued against the embattled crypto founder, but to date, he is nowhere to be seen. Since then, Korean prosecutors have traced his last known whereabouts to Singapore and more recently traveled to Serbia, where they believed he could be hiding.
The SEC is on Kwon's case too
Mid-February,  the US market regulator (SEC) also charged Terraform Labs and one of the cofounders Do Kwon for staging and managing  a crypto scheme to defraud investors. The securities regulator said Kwon had misled investors by failing to paint the actual picture of what would have happened to the LUNA ecosystem once UST decoupled from the dollar. The market watchdog also took fault with Terraform Labs' marketing of UST as a yield-bearing stablecoin that could generate as much as 20% in interest for investors seeking profits.
In addition, Kwon and TFL allegedly deceived investors that the famous Korean mobile payment app Chai settled transactions via the Terra blockchain, accruing value to LUNA. In reality, though, Chai did not leverage the blockchain to handle its payments. The SEC also said Kwon exited with 10,000 Bitcoin from the Luna Foundation Guard. Notably, Kwon is one of the crypto executives to make headlines regarding fraud allegations.
Forsage founders indicted for orchestrating a $340M Ponzi scheme
The founders of Forsage, a purported decentralized finance (DeFi) crypto investment platform, as the US Justice Department (DoJ) described it, were recently charged in the United States for orchestrating a global Ponzi and pyramid scheme that deceived investors out of a staggering $340 million. According to an official statement by the DoJ,  four Russians, Olena Oblamska, Mikhail Sergeev, Sergey Maslakov, and Vladimir Okhotnikov promoted Forsage as a legitimate system when in reality, it was a fraudulent scheme.
US Attorney for the District of Oregon Natalie Wight said that the indictment resulted from a thorough investigation that lasted several months. She acknowledged the complexities of bringing charges against foreign individuals who leveraged nascent technology to defraud investors. Wight additionally praised the collaborative efforts of multiple law enforcement agencies to prosecute such intricate cases.
Manipulating smart contracts technology to commit fraud
The statement from the Justice Department detailed that Forsage utilized smart contracts on Ethereum, Binance Smart Chain, and Tron that were "consistent with a Ponzi scheme." The smart contracts would automatically divert investor funds to other Forsage investors as soon as they purchased a 'slot' in a Forsage smart contract – the result was that early investors were paid with funds from later investors, leaving many defrauded and suffering significant losses.
The defendants falsely advertised Forsage as a legitimate and profitable investment opportunity via their website and social media platforms, despite evidence from blockchain analytics showing that over 80% of investors received less Ethereum than they had invested. Moreover, more than half of them did not receive any payouts. The indicted were also accused of manipulating Forsage's "xGold" smart contract to transfer investors' funds into their personal crypto accounts, contrary to their claim that all income would go directly to Forsage members without risk.
CEO of former crypto exchange EminiFX pled guilty to a $249 million investment fraud scheme
Eddy Alexandre, the former CEO of the alleged cryptocurrency trading platform EminiFX is, too, said to have misled investors while at the exchange between September 2021 and May 2022. He solicited investments from tens of thousands of individual investors, totaling more than $248 million, selling the idea that EminiFX could reward them with a minimum of 5% in weekly returns through the use of a secret technology for automated trading in cryptocurrencies and foreign currencies. However, Alexandre failed to invest a significant portion of the funds. Instead, he used some funds for personal purchases, including a BMW car for $155,000, and initiated payments for a Mercedes Benz.
The DoJ further noted that Alexandre sent about $14.7 million of investor money to his bank account. Early last month, the Department of Justice said that Alexandre had vacated his initial 'not guilty plea' in a New York district court for the charge of commodities fraud. He agreed to pay back the estimated $248.8 million in forfeiture along with an as-yet-undetermined amount of restitution to the investors who lost funds as a result of the fraudulent investment scam he orchestrated. Alexandre faces up to ten years in prison, and there's a separate civil suit from the Commodity Futures Trading Commission alleging fraudulent solicitation and misappropriation in relation to crypto and foreign exchange trading.
Former FTX executive and SBF confidant Nishad Singh pleads guilty
Last week, Nishad Singh, a former FTX director of engineering and close associate to FTX founder Sam-Bankman Fried, pled guilty to fraud charges related to the crypto exchange's collapse last November. Singh had attended a proffer session with the prosecutors last month – where some form of leniency is extended in exchange for cooperation. Singh was the third member of Bankman-Fried's inner circle to do so after other executives. Former Alameda Research chief Caroline Ellison and FTX co-founder Gary Wang already admitted to their related charges. Singh had been with Bankman-Fried since 2017, contributed to the code development of FTX.US in 2020, and even stayed with him at the now-famous Bahamas penthouse. Notably, Singh's cooperation put additional pressure on SBF, the founder allegedly behind FTX's downfall, who pleaded not guilty to the charges against him.
Bankman-Fried was arrested in the Bahamas last December, currently under house arrest at his parents' residence in California, awaiting trial set for October 3 on eight criminal charges, including money laundering, wire fraud, as well as violation of campaign finance laws. It is currently unknown whether other FTX or Alameda employees are working with prosecutors, but United States Attorney for the Southern District of New York Damian Williams has urged any individuals complicit in misconduct at FTX or Alameda to come forward before the authorities come knocking.
Sam is a financial content specialist with a keen interest in the blockchain space. He has worked with several firms and media outlets in the Finance and Cybersecurity fields.