Ethereum Classic and Post-Merge Ether Tokens Fail to Impress, EthereumPoW Begins Compiling Eco List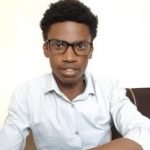 Published
2 months ago
on
Securities.io is committed to rigorous editorial standards. We may receive compensation when you click on links to products we review. Please view our affiliate disclosure. Trading involves risk which may result in the loss of capital.
Ethereum PoW (ETHW), EthereumFair (ETF) and Ethereum Classic (ETC) tokens have all lost value since the Ethereum mainnet integration with Beacon Chain. The poor performance comes on the back of JPMorgan expressing concerns about post-merge Ethereum. In a research note, the multinational investment bank itemized several problems that currently hamper the network. JPMorgan specifically listed a chasm within the Ethereum community due to differing opinions, decentralization concerns, and declining Ether prices.
Thus far, the notable impact of The Merge has been a reduction in issuance due to the elimination of miners from the ecosystem. Data from aggregator site Ultrasound.money showed that supply change since the merge had increased by 6,497 ETH at the time of writing with a simulated PoW equivalent figure of 118,315 ETH.
Based on the 7-day timeframe, the annual supply growth and issuance rate figures associated with PoS stood at 0.23% and 603K ETH ($0.8 BN) – a sharp contrast to simulated PoW figures of 3.76% and 4,931 K ETH ($6.6 BN) respectively.
Ethereum PoW, EthereumFair, and Ethereum Classic Struggle
Ethereum PoW, supported by the section of the Ethereum community which chose to stick with the proof-of-work based model, debuted with minor complications last week. Though it didn't receive full endorsement at launch, some crypto exchanges, including FTX and Bybit, listed its associated token for spot trading.
The ETHW token failed to live up to the hype in the market partly because of the setbacks the chain faced at launch. Less than 24 hours after going live, the token hemorrhaged as much as 78% of its value. This sharp plunge saw the ETHW/USD pair shrink and slide below $10 on the day of launch, down from $50.
Attempts to reclaim the double-figure range have been unsuccessful for the most part and though ETHW is up more than 64% on the day, it faces a risk of being trapped in the single-digit territory.
Some analysts reckon that Ethereum PoW won't survive the test of time as it lacks a strong backing community of users and institutional investors. Prior to its launch, Ethereum PoW faced rejection from stablecoin issuers and other top exchanges that pledged exclusive support for Ethereum PoS. Giant NFT marketplace, OpenSea, similarly communicated earlier this month that it would solely support Ethereum NFTs on the Proof of Stake chain.
OKlink's ETHW Explorer data shows that 1,717,246,179 transactions have been processed on the chain with an average block time of 12 secs. Further, there were more than 679,705 total tokens and 254,586,017 addresses at writing.
Ethereum PoW preparing ecosystem list
The Ethereum spin off in a tweet posted on Sept 24 extended invitations to developers seeking to add their products on the chain.  The invitation post will help the core contributors compile an EthereumPoW eco list. Interested parties are required to provide information on their products including website and functionality. The Ethereum PoW team advised users to be careful when considering the listed projects for investment.
"All Dapps and services that support ETHW, please ASAP leave in the comments below your website, functionality (keep it short, eg. dex), and link to your product tutorial for ETHW users We'll put together our 1st Eco list for the community!"
ETHW isn't the only Ethereum forked token that has charted a shaky price course this week. For all the hype around Ethereum Classic, the price of ETC has printed several red candles since Sept 15, retracing roughly 28% during this period. The ETC/USD pair was at writing hovering around$28.75, down 15% over the past seven days.
The picture is much the same for EthereumFair (ETF), which is down to a single-digit price from an opening price of $17.50, according to CoinMarketCap data.
'Smart money' investors have injected millions in staked Ether (ETH) coins, Nansen reports
Ether also took a beating in the market as its price crashed to $1,23o on Sept 21 but the premier altcoin has since recovered above $1,340. Analysts expect the ascent to continue as funding rates become healthy again and overall sentiment improves. In contrast, staked Ether (ETH) tokens have seen interest from investors in the aftermath of Ethereum's mainnet upgrade, as per a recent report from Nansen.
The blockchain analytics firm observed that the stETH and astETH tokens logged more than $33 million in inflows in the first week preceding the merge event. This aggressive capital injection is evidence of the hype around the staking business model. Lido Finance and exchange platforms like Coinbase provide liquid staking services for native tokens of networks such as Ethereum and Polygon, through which stakers can earn yields or returns.
Grayscale Investments files to reserve sole discretion over its ETHW holdings
Last Friday, digital asset management firm Grayscale sent a press statement communicating the intent to reserve the rights to hold onto the ETHPoW tokens ETHW received following a hard fork post-Merge. Grayscale also filed with the SEC on the same matter, seeking to secure the "sole discretion" over these tokens but hinting that it will possibly sell them in the future (once they find a market) and distribute the financial value to investors.
Entirely deserting the tokens was another possible path that the investment manager said it could take. Further, the firm expressed its concern about ETHW, citing ambiguity on whether the token will enjoy liquidity and support of the custodians. It also warned that the price of the new token would remain highly volatile for the time being.
Grayscale, being a huge investor in the digital assets space, had about 3,059,976 ETH in its Grayscale Ethereum Trust and 40,653 ETH in the Grayscale Digital Large Cap Fund ahead of the merge, to which it has received an equal amount in ETHW. As ETHW is trading at $10.12, this stash translates into a current market value of over $31 million. The investment firm, however, cautioned that it might not handle the airdropped tokens from a possible future Ethereum fork similarly.
To learn more about, check out our Investing in Ethereum guide.
Sam is a financial content specialist with a keen interest in the blockchain space. He has worked with several firms and media outlets in the Finance and Cybersecurity fields.