ETH Price Levels Above $1,250 As Weekend Draws Muted Action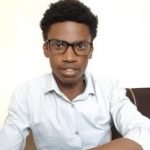 Securities.io is committed to rigorous editorial standards. We may receive compensation when you click on links to products we review. Please view our affiliate disclosure. Trading involves risk which may result in the loss of capital.
Prior to news of FTX's liquidity issues, which threw the broader digital assets market into chaos this week, Ether's price had successfully cleared the $1,490 resistance in a remarkable attempt to settle above $1,600. Market data, as of early Sunday, show that the ETH/USD pair is sitting roughly 16% below the former target. Notwithstanding, Ethereum presents a strong case for both short-term and long-term market participants.
Ether fared better than Bitcoin and other asset classes, CryptoCompare reports
In a report published on Friday (Nov 11), CryptoCompare observed that Ether recorded 18.4% in price gains across October – much higher than other immediate close assets like Bitcoin, whose price increased 5.49% during the same period.
The performance of the premier altcoin also stood out as impressive against the major stock market indices. The report attributed the gains to positive announcements in the ecosystem, including the launch of Shandong, a pre-Shanghai testnet.
Previous expectations tied to the PoS transition slowly coming to fruition
Ethereum's supply and issuance chart shows that Ethereum is on a path to becoming fully deflationary post-Merge. The network's transition to proof of stake has started taking shape, reviving the 'If Bitcoin is sound money, then decreasing supply Ether is ultrasound money' phrase popular within its community. Pre-Merge, ETH was issued at the consensus layer (Beacon Chain) and the execution layer (the mainnet). Miners could get up to 13,000 ETH per day, and the issuance to stakers was 1,700 ETH per day (based on the total ETH staked – about 14 million tokens at the time).
About 4,930,000 ETH had been issued per year on the execution layer, translating into an annual inflation rate of 4.09% (4.93 million ETH). In comparison, consensus layer issuance resulted in an inflation rate of 0.52% (620.5K ETH). On a larger scale, this meant that 88.7% of all distribution went to miners' pockets, a portion slashed to zero following the Merge.
Post-Merge, the lack of block generation on the execution layer has meant that ETH issued per day is now determined by the number of ETH rewarded to PoS stakers minus the number of ETH burned via EIP-1559 (the base fee charged on Ethereum transactions). The extent of ETH issuance has declined, and statistics show this has set Ethereum on a path to becoming a deflationary asset. The ultrasound.money dashboard presents that the supply of the Ether coin has decreased by nearly 5,700 ETH – still, insignificant compared to the total supply –  since the Merge. However, for context, this figure would be +693,990 ETH were the network still on PoW consensus.
This sets Ether's current annual inflation at -0.03%, given that Ethereum's fee-burning mechanism has been taking more tokens off the network than the current daily issuance.
EtherScan data shows that the daily burnt Ether grew as high as 5,242 tokens on Nov 9, the first time Ethereum turned deflationary since the Merge.
Analysts opine that Ethereum has set the 'benchmark' for staking projects
Bloomberg Intelligence strategists Mike McGlone and Jamie Douglas Coutts discussed the staking yields of various PoS layer one blockchains in October's edition of the crypto outlook. The analysts noted that Polkadot and Cosmos are the only two blockchain networks that have outperformed Ethereum and achieved a positive spread of 0.77% and 0.10% relative to the DeFi leader, whose real (adjusted) rate is roughly 5%.
They also recognized that Ethereum is still king in terms of fee income and a sound issuance policy. Therefore, it will likely influence capital deployment in crypto to conform to its real rate. Any asset that falls short of Ethereum's 'benchmark' rate may likely become a victim of mispricing. These assets may also require immediate issuance reduction to increase lucrativeness as a capital investment opportunity, just as Ethereum did.
To learn more, check out our Investing in Ethereum guide.
Sam is a financial content specialist with a keen interest in the blockchain space. He has worked with several firms and media outlets in the Finance and Cybersecurity fields.