ETC Group brings Polygon, Avalanche, and Cosmos ETPs to its product range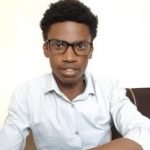 Published
8 months ago
on
Securities.io is committed to rigorous editorial standards. We may receive compensation when you click on links to products we review. Please view our affiliate disclosure. Trading involves risk which may result in the loss of capital.
British crypto investment and ETP issuer ETC Group has expanded its list of institutional-grade digital asset investment products with three new ETP offerings tracking altcoins. The latest investment vehicles from the firm track the performance of the native tokens of Avalanche, Cosmos, and Polygon.
A cross-reference with crypto aggregator platform CoinMarketCap shows that the respective tokens – AVAX, ATOM, and MATIC- are among the top 25 cryptocurrencies by market capitalization. Tenth-ranked AVAX has the highest market capital among the trio with $24.7 billion, followed by MATIC in seventeenth place with $12.8 billion. Cosmos' ATOM ranks five positions below MATIC with an equivalent figure of $8.6 billion.
Hitting the Swiss and German markets
According to a Monday report from ETF Stream, the ETC Group Physical Cosmos ETP, the ETC Group Physical Polygon ETP and the ETC Group Physical Avalanche ETP have a total expense ratios of 1.95%. The ETF-focused reporting platform also detailed that the three ETPs have been rolled out on one of Europe's leading ETF trading venue Swiss SIX exchange in euros, pound sterling, and US dollars.
London-based independent ETF investment platform HANetf, previously in charge of marketing and distribution of the Group's existing ETPs, facilitated the launch.
"We are delighted to partner with ETC Group again to offer new products to their existing suite of crypto ETPs. ETC Group has established itself as a market leader in offering investment products focused on crypto assets." HANetf's founder Hector McNeil made of the collaboration.
The ETPs will also list on the Frankfurt-based exchange platform Deutsche Börse next month.
ETC Group has an eye for altcoins
The three products add to the number of crypto-backed exchange-traded investment solutions under ETC Group. The firm has ETPs – launched in December – tracking other top altcoins, including Tezos, Cardano, Solana and Polkadot.
Speaking about the latest ETP launches, founder and co-CEO Bradley Duke noted a growing demand for well-performing altcoins among investors.
"Investors are increasingly interested in adding some of the newer, innovative cryptocurrencies to their portfolios – especially those amassing large market cap," he observed. "The addition of these ETCs offers investors high quality, physically-backed digital assets, underpinned by our partnerships with liquidity providers to deliver liquidity and tight trading spreads."
ETC Group has seen massive growth over the last dozen months thanks to a series of listings of its products. The firm crossed $1.5 billion in assets under management last October before hitting the $2 billion milestone the following month. Notably, it took the ETP issuer more than one and half years to reach $1 billion in AUM and another eight months to $1.5 billion.
Europe: A nest of crypto-backed ETPs
Unlike exchange-traded funds (ETFs) that have struggled to hit the market due to compliance issues, ETPs have had smooth sailing, especially in Europe. Over the past week, several firms (a few jointly) have debuted ETP products tracking various cryptocurrencies on Europe's leading exchanges.
Last week, CoinShares teamed up with Sam Bankman-Fried's FTX to deliver a physically staked Solana ETP offering to European investors via Germany's leading exchange platform Xetra. ETC Group's Monday launch, on the other hand, has since been followed by a similar announcement from WisdomTree, which has unveiled three new ETPs tracking the performance of Solana, Cardano and Polkadot.
The proliferation of ETPs in Europe has been boosted by the growing demand for these offerings by institutional investors seeking to get into the crypto sector without being exposed to the risks associated with direct investment in crypto assets. Industry experts chalk up the rise of altcoin-backed ETPs to the desire among investors to diversify outside the market leaders Bitcoin and Ethereum.
To learn more about the tokens featured in this article, visit our Avalanche, Cosmos, and Polygon guides.
Sam is a financial content specialist with a keen interest in the blockchain space. He has worked with several firms and media outlets in the Finance and Cybersecurity fields.