Cardano Founder Expresses Disappointment Over Clashing Projects, ADA Price Targets Breakout Above $1.10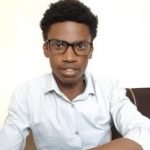 Securities.io is committed to rigorous editorial standards. We may receive compensation when you click on links to products we review. Please view our affiliate disclosure. Trading involves risk which may result in the loss of capital.
Cardano's ADA has once again found itself floating slightly above the historical $1.00 price level after the recent market sell-0ff pushed its price further south. The token was one of the hardest stricken crypto assets, crashing below $0.94 at the height of the crypto market bloodbath. Although ADA/USD has bounced back and is swinging around $1.05 as of writing, it is still over 65% below its all-time high.
Outside the market, the Cardano network has delivered on some of its promises. The network recently welcomed SundaeSwap, albeit the launch was blemished by 'expected' issues. There is a silver lining, though, as this and other recent developments around Cardano could provide an impetus for the token to reclaim $1.20 soon.
Here are more details on the same and a closer look at ADA's price action:
Cardano's SundaeSwap hit with a snag on launch
Following a series of tests, Cardano finally launched SundaeSwap decentralized exchange on its blockchain last Thursday. Users can perform swaps, lend, and stake tokens at a nominal fee on the DEX platform. It also provides liquidity via its SUNDAE token, just as Uniswap's UNI.
However, the launch didn't take off well as evidenced by complaints about activity on the exchange. Users were unable to complete transactions and experienced slow processing of transactions. A number of them voiced their protests over not receiving the SUNDAE tokens they swapped with their ADA.
Cardano's Input Output Hong Kong (IOHK) said the issue was anticipated and had resulted from network congestion. The latter caused the long waiting periods for transaction completion. SundaeSwap has since revealed that it added a feature to allow users to decide whether to cancel a transaction.
Despite the challenges the launch faced, SundaeSwap has risen reasonably and now has close to $70 million in Total Value Locked (TVL), according to data provided by DeFi Llama. This figure peaked at around $87 million on Sunday.
Rug pull allegations emerge as SundaeSwap and Cardstarter clash
Cardano projects SundaeSwap and Cardstarter spat on social media platforms over a seemingly now misleading promise to investors, with both sides denying wrongdoing.
The two Cardano outfits accused each other of foul play in a disagreement whose genesis runs back to April 2021 when Cardstarter launched Cardswap, a decentralized exchange. To gain liquidity on the exchange, Cardano creators wooed investors to take up the $CSWAP token on Uniswap.
This is the point where SundaeSwap comes in. In a deal marketed as a 'merger,' Cardstarter reached an agreement to provide its liquidity to SundaeSwap's DEX instead. Cardstarter, therefore, ceased any plans it had to develop an exchange.
Cardstarter investors were then promised "great benefits" in a session hosted by SundaeSwap for CSWAP holders. However, last week it was revealed that the 'great benefits' they were promised only turned out to be an exchange of their CSWAP with Cardstarter's native CARDS token at a 400:1 rate.
Investors who had summed up to $15 million in liquidity rightly felt insulted with such a meager settlement with allegations of a rug pull emerging.
IOHK founder Charles Hoskinson was not happy with the actions of the two parties. Hoskinson called out the developers of both parties in his latest YouTube episode titled 'Cardstarter and SundaeSwap' berating their action. He advised arbitration to reach an agreement and, if not, pursue the legal process.
Cardano is thriving on scientific research-led optimizations, says Kraken
Kraken crypto exchange recently released notes comparing the Cardano ecosystem to Ethereum's. Among other things, the comparison specified that Cardano sticks out for its research-based approach to design and optimization.
The notes explained that while Cardano's ecosystem may not offer much in terms of new innovative additions to its networks, users enjoy a cryptocurrency (ADA) that provides favorable optimization led by formal verification and scientific research background.
Notably, last week Cardano released the Daedalus Flight 4.8.0 update – optimization. The release included the latest version of Cardano's wallet and enabled support for the chain's newly-launched node v1.33.0.
The node software also enabled reduced memory use for Cardano's activity in devices with less than 16 GB RAM since it supports the advanced Cardano node runtime system (RTS).
Cardano (ADA) market performance
ADA price shot above $1.10 at the end of yesterday's trading session but has since fluttered between $1.03 and $1.08.
Compared to most cryptocurrencies at the top, Cardano's native coin is yet to post substantial recovery gains. ADA/USD trading chart, as of writing, shows that the pair has moved up by about 2%. Bitcoin and the native coins for Ethereum, Solana and Polygon have all risen by more than 5% in the same period.
While the general mood in the crypto market over the last few hours has been positive, the lack of strong upside momentum around the altcoin has thwarted any movement above $1.10. Nonetheless, market analysts expect it to pick up the pace as the market continues to stabilize.
To learn more about this token visit our Investing in Cardano guide.
Sam is a financial content specialist with a keen interest in the blockchain space. He has worked with several firms and media outlets in the Finance and Cybersecurity fields.