Algorand's ALGO Eyes $1.00 As Crypto Markets Struggle to Dust Off Mid-week Losses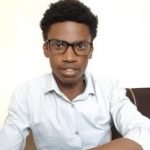 Securities.io is committed to rigorous editorial standards. We may receive compensation when you click on links to products we review. Please view our affiliate disclosure. Trading involves risk which may result in the loss of capital.
Following a short-lived run above $1.00 at the start of the year, Algorand's native coin ALGO has found itself in a pretty pickle clawing its way back up. ALGO price nosedived below $1.00 at the beginning of the week and is yet to reclaim this level.
The coin took a huge blow last Saturday, shedding approximately 27.75% in the first 12 hours into the weekend. It, however, managed to bounce back from the five-month low of $0.808 not long after, closing the weekend session just shy of $1.00. This is as far as ALGO has peaked against the dollar since then.
The aftermath of the Federal Reserve meeting
Remarks from Fed Chair Jerome Powell on Wednesday regarding the benchmark US short-term interest rates put a strain on the coin's uptrend. Powell confirmed that following the Federal Open Market Committee meeting, it [Fed Reserve] would retain the interest rates near zero (0% to 0.25%).
The Federal Reserve, however, plans to withdraw some of the stimuli the financial markets have enjoyed since the onset of the pandemic. Crypto markets showed signs of recovery after the announcement before reverting to a downtrend as investors came to the realization that plans to enforce hiked interest rates are still in play. Algorand's token has since traded in a range between $0.85 and $0.95 with occasional out-of-bound swings.
Here is a look at major events around Algorand and its market performance
Algorand Foundation warns community to be aware of dusting attacks
On Wednesday, the Algorand Foundation shared a tweet asking ALGO holders and the entire Algorand community to be watchful of scams and fraud incidents. The Algorand team particularly singled out dusting attacks that are frequent on public blockchains. Dusting attacks are typically used to unmask users behind wallet addresses.
"Algorand Community & Hodlers: Please be very diligent & careful in relation to scams/fraud including potential dusting attacks where you are sent Algo & the notes field has a url. This is not coming from Algorand or legitimate! (example: note field includes url to softbalanced)."
The Foundation, also this week, sealed a partnership with the University of Florida Digital Worlds Institute.
The two will collectively work towards advancing the Blockchain Lab that will provide blockchain education to Algorand technology enthusiasts.
Grayscale includes Algorand in its consideration list
Digital assets investment firm Grayscale, earlier this week, added ALGO to its updated list of assets under consideration for its crypto investment products this year. The listing comes as a relief for the Algorand ecosystem, which has only seen a handful of minor developments in the past few weeks.
Despite being a well-suited solution to address the blockchain trilemma (security, scalability, and decentralization), Algorand has struggled in terms of mainstream adoption. The platform not only features smart contracts capabilities but also has applications in both the decentralized finance and payments sectors. Still and all, it lags behind other layer 1 blockchains like Avalanche.
Neutral on-chain metrics
Data from analytics site IntoTheBlock shows that at its current price, about 90% of ALGO holders are 'out of money,' with only 6% in a position of making profits. The remaining fraction of holders is caught in a breakeven position.
With 47% of ALGO holders having entered the market within the last 30-days, according to the crypto insight platform, it stands to reason that many holders are pushing for a comeback to December highs. Overall, on-chain data collectively place the token in the 'Neutral' band.
ALGO price outlook
The crypto market is slowly recovering from the broader sell-off triggered by the Wednesday remarks. Algorand is currently trading just above $0.95, having lost almost 16% in the last 7-days.
In the last 24 hours, the ALGO token has registered gains of approximately 5%. Only Ethereum has seen a more significant jump among crypto tokens with a larger market capital than ALGO. The short-term outlook is bearish as negative sentiments spread across the general market.
Sam is a financial content specialist with a keen interest in the blockchain space. He has worked with several firms and media outlets in the Finance and Cybersecurity fields.