Algorand Foundation Welcomes Algomond, Pledges to Match Donation to Climate Ride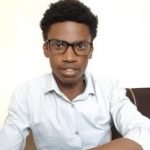 Securities.io is committed to rigorous editorial standards. We may receive compensation when you click on links to products we review. Please view our affiliate disclosure. Trading involves risk which may result in the loss of capital.
Last Thursday, Algorand Foundation, the non-profit organization backing the Algorand carbon-negative chain, announced a commitment to donate up to $15 million towards Climate Ride. The latter is a non-profit that conducts charitable activities towards raising awareness and support for environmental conservation. Also, last week, the Foundation unveiled the Algomond NFT project as the newest member of its ecosystem.
More on this and other events around Algorand below:
Algorand Foundation to match $12.5M in donations to sustainability initiative Climate Ride
The commitment means that the Algorand Foundation will match 100% of all eligible donations to Climate Ride up to a tune of $2.5 million annually for five years. The Foundation will also give a further $500k each year, intended to support the expansion of the program.
Climate Ride organizes adventures such as hiking, biking, and running events towards encouraging environmental justice and enhancing sustainability/ conservation efforts. With that, the Foundation believes that its financial support will help expand the event offerings, such as the Green Fondo climate ride event.
Noting that philanthropy towards environment protection equals just 3% of all donations, Algorand Foundation's CEO Staci Warden said that matching programs often incentivize users to donate more. A long-running Climate Rider, Warden, says that the non-profit has in the past seen donations spike 80% in response to matching grants.
Payment solutions platform Bleumi is building on Algorand
Elsewhere, Bleumi, a payments solutions platform that enables enterprises to accept payments and confirm checkouts via the Bleumi Pay app, is leveraging the Algorand blockchain to provide users with the best service possible.
Via its business, Bleumi has created plugins for e-commerce platforms such as Magento, WooCommerce, Adobe Magento, OpenCart, OsCommerce, ZenCart, and DrupalCommerce, that enable companies to create products patched into the Web3 ecosystem. Client firms can download the plugins to start accepting crypto payments.
In a recent blog post, payments API platform Wyre explained that Bleumi chose to build on Algorand for several reasons, including its speed, technological innovation, and efficiency. The post said that Algorand's finality of transactions in under five seconds (which is to decrease to 2.5 seconds following a coming upgrade) made it an excellent chain to run financial transactions on.
In addition, Algorand also enjoys just a fraction of the transaction costs incurred in other major blockchain services, including the major two – Ethereum and Bitcoin, a factor that makes it usable in completing payments for day-to-day needs. Wyre further noted that Algorand provides a fast-expanding ecosystem, which makes it a viable choice, and its pure proof of stake model means even more decentralization than proof of stake.
The blog post additionally detailed that Algorand's flexibility in development also played a factor here. Algorand offers highly customizable smart contracts that enable builders to create smart contracts via Python or Reach. They can also create dApps using Java and Go.
Algomond receives grant support from the Algorand Foundation
The Algomond NFT Project, a trading cards video game coming on Avalanche, will receive support from the Algorand Foundation. The game, which aims to create a multi-player video game experience, will mint NFTs of "spooky monsters" on the Algorand blockchain.
Algomond aims to leverage NFTs to enable fun and interactive engagements. Also, to introduce new use cases, Algomond would allow holders to pull in-game assets for listing on external markets. This could redefine the meaning of true ownership of assets for users. CEO Paul Richard said that having the first-mover status for gaming on Algorand, Algomond aims to inspire more gaming endeavors on the network.
Richard explained that Algomond would shift from 'desktop-only' with the deployment of a web app over the coming months. He also said the game would add support for Wallet Connect, enhance in-game mechanics & introduce other game features such as soundtracks.
To learn more about Algorand visit our Investing in Algorand guide
Sam is a financial content specialist with a keen interest in the blockchain space. He has worked with several firms and media outlets in the Finance and Cybersecurity fields.