Algorand (ALGO) Dips Over 11% In Market-wide Tumble, Price Plunges to $1.10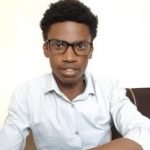 Securities.io is committed to rigorous editorial standards. We may receive compensation when you click on links to products we review. Please view our affiliate disclosure. Trading involves risk which may result in the loss of capital.
The cryptocurrency market has collapsed this morning, with about $200 billion of the cumulative circulating capital being wiped off in hours.
The crypto market capital sits at $1.825 trillion from $2.05 trillion during yesterday's trading session, according to data from coinmarketcap. Algorand's native token ALGO is among the biggest losers with a conspicuous double-digit loss of 11.26% in the last 24 hours, market data shows.
Only Chainlink (LINK) and NEAR Protocol (NEAR) have a bigger red candle among the crypto assets with a higher market capital. ALGO, which had been trading above $1.30 for the better part of this week, tumbled to a multi-month low of $1.10 earlier today.
Here is a roundup of other major events around Algorand and the price action of ALGO
SkyBridge Capital founder has a $250 million belief in Algorand, the future 'Google of crypto'
Anthony Scaramucci, the founder of global investment fund SkyBridge Capital, has said that his company intends to invest greatly in the Algorand ecosystem. The financier, who briefly served as White House Director of Communications, expressed his belief in the chain, citing its potential to grow and become the 'Google of crypto'.
In an interview with Digital Asset News published last Saturday on YouTube, Scaramucci explained that just as Google grew, he expects Algorand to emerge and dominate existing better-adopted blockchains. In effect, his New York-based investment firm has entrusted $250 million in the payment-focused blockchain.
Scaramucci argued that huge enterprises interested in embracing tokenization and decentralization might find Algorand the suitable choice. He identified Algorand's scalability, security, and decentralization merits as the basis for his projection.
In his view, these positive factors will help bring on-board industry giants by assuring protection against the risk of inflation. However, he noted that to reach the future he has in mind, more people have to dive in and investigate the chain so they can rate it as a better alternative.
Algorand joins ICON's BTP Working Group
An announcement made on Tuesday shows that ICON is the recipient of Algorand Foundation Bridges SupaGrant. This partnership comes as a boon for the open-source blockchain network that is seeking to get on the right path towards user adoption.
ICON will add Algorand to the ballooning interconnections within the BTP Working Group as part of the agreement. Algorand will also benefit from having a security partner. BTP is ICON's cutting-edge interoperability solution that boasts complete security via cryptography, something that defines it as suited for the current market.
Users holding ICON's ICX token can now cross over and use Algorand protocols. Assets from the Algorand ecosystem, such as its YLDY governance token, can jump onto ICON, where they can be traded, used for lend/borrow activity, or invested in yield optimizer Optimus to generate returns.
Algorand partners with Alchemy Pay to integrate fiat payment standards
Last Monday, Alchemy Pay added Algorand to a growing list of blockchains having its direct fiat on-ramps. The collaboration comes as a natural fit as both tech platforms intend to bridge traditional finance and decentralized finance.
The direct fiat on-ramp clears off entry barriers for users seeking to explore crypto ecosystems. It also puts Algorand in a unique position to woo users from fiat payment platforms such as PayPal, Visa, MasterCard, and numerous local payment systems.
Algorand Foundation's Head Developer Advocate Haichao Zhu noted that the expansion would enable the chain to bring its tech to everyday life by diversifying its application scenarios. Any ALGO used on Alchemy's Pays platform to complete payments will be automatically converted to fiat for merchants' convenience.
Algorand also announced it had joined the Blockchain Infrastructure Alliance, an advocacy group for blockchain experts, innovators, and leaders shaping the industry. Inaugurated last October, the alliance has Polygon, NEO, and NEAR blockchain setups as members.
Algorand (ALGO) market performance
ALGO enjoyed a modest start to the year, rising above $1.80 on the first week. Although all successive attempts to reclaim this level have been futile, ALGO/USD has chiefly continued trading in the $1.38 to $1.50 range until today.
ALGO is currently hovering at $1.13, more than 65% below its all-time high set almost three years ago. The last time the price tumbled this low was back in September. The Friday sell-off mounts pressure on the token, which has failed to break the $2 resistance level in over two months.
To learn more about this project visit our Investing in Algorand guide.
Sam is a financial content specialist with a keen interest in the blockchain space. He has worked with several firms and media outlets in the Finance and Cybersecurity fields.