A Busy Month for Huobi Saw its Acquisition, HUSD Delisting, HT Surges, and More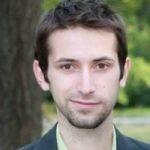 Published
5 months ago
on
Crypto exchange Huobi has been in the spotlight these weeks, as the company's controlling shareholder sold his stake while the native token has surged by over 100% in less than a month.
Huobi, which was founded in 2013 and was one of the main crypto exchanges in China until the government's crackdown, is now aiming to increase its global influence and win back some market share from Binance.
Here are some of the major changes happening at Huobi following the recent acquisition:
Huobi Delists Its HUSD Stablecoin to Make Room for USDD
On Thursday, October 27, Huobi announced that it was delisting its USD-backed stablecoin, HUSD, converting all assets to Tether's USDT. The move is part of the exchange's "continuous efforts to promote the healthy development of the blockchain ecosystem," and is in line with Article 11 of Huobi Global Token Management Rules, which lists several matters that Huobi can inspect when it reviews a project team, including:
Commitments made in the whitepaper;
Security review;
Change of core team members or changes in positions held by the project team or major token holders.
Stablecoins are blockchain-based tokens that have their prices pegged to real-world assets, most often the US dollar, which was also the case for HUSD. While the pegging mechanism differs from case to case, the idea is to hold as close to parity as possible. Stablecoins act as a bridge between traditional finance and the crypto industry, accounting for over 13% of the entire crypto market.
At the time of the announcement, HUSD's market cap was about $220 million, much lower than the all-time high of $1 billion hit in May of last year but enough to put it in the top 150 largest coins.
HUSD was launched in 2018 as the native stablecoin on the Huobi exchange, similar to what BUSD is for Binance. The Ethereum-based token was introduced by Huobi in partnership with Stable Universal.
While Huobi hasn't provided a clear reason for the depeg, the move has to do with the major changes in the company's management following the recent acquisition by About Capital Management.
Meanwhile, Tron founder Justin Sun has recently taken a senior role at Huobi, currently acting as Global Advisor. Since his appointment at Huobi, Tron has directed all volume to his own stablecoin, USDD.
The HUSD delisting started on Friday and ends on November 4. During this period, Huobi is converting all user holdings to USDT based on a 1:1 ratio.
Following the announcement, HUSD has lost its peg to the US dollar, with the token price crashing to the current level of $0.35. However, the price collapse doesn't deprive holders of their money, as they can still convert their HUSD tokens to USDT. Thus, the situation should not be compared with the sudden collapse of Terra USD (UST).
Huobi Acquired by HK Fund Manager About Capital Management
At the beginning of October, Huobi announced that its controlling shareholder, founder Leon Li, had reached an agreement to transact his entire stake (about 60%) to About Capital Management, although the company didn't provide more details about the deal.
Hong Kong-based About Capital is a fund management company established in 2008. The company is known for winning several industry awards among the best-performing funds in Asia.
The deal might exceed the $1 billion mark, as Li was previously seeking a valuation of $2 to $3 billion for Huobi. This would make it one of the largest mergers and acquisitions in the crypto industry's 14-year history.
Announcement: "Huobi Global's Major Shareholder Completes Share Sale"https://t.co/AWpywO239n pic.twitter.com/EUMZo6qJOE

— Huobi (@HuobiGlobal) October 7, 2022
Even though About Capital is the official buyer, WuBlockchain (Colin Wu) claims that Justin Sun is actually the main investor of About Capital. The fund was used by the Tron founder to please Li, who didn't want the Chinese government to raise eyebrows.
Justin Sun denied any direct involvement in the deal, but he was appointed as Global Advisor at a similar time, with the Board of Advisors also including Chen Yihua, founder of About Capital.
I am very honored to be appointed as a member of the Global Advisory Board of @HuobiGlobal and work with industry, academic, and policy leaders to help guide and grow this innovative, vibrant, and resilient organization in its latest chapter of global expansion. Full sail ahead. https://t.co/txZspJaV4Q

— H.E. Justin Sun🌞🇬🇩🇩🇲🔥 (@justinsuntron) October 9, 2022
Li said that he hoped the successful acquisition by About Capital would contribute to Huobi's global expansion. The crypto exchange left the Chinese mainland last year following the local government's full crackdown on crypto operations.
Huobi Token (HT) Surges Over 100% Following Acquisition Deal
Since the official announcement of the acquisition deal, the HT price has more than doubled to trade at $8.60. On Wednesday, the token broke above the $9.5 mark for the first time since the beginning of May, defying the general crypto market. In fact, HT has also more than doubled against Bitcoin as well, becoming one of the best performers in October.
HT's market cap hovers above $1.3 billion, which puts it in the group of the 50 largest cryptocurrencies.
The rally started to accelerate after Huobi and About Capital made the first public comments on October 10, when Chen Yihua referred to the deal as "the most significant acquisition deal of the year for the industry."
Justin Sun said:
"Having completed its exit from the mainland China market, Huobi Global will be embarking on a series of branding activities and business developments after the acquisition. Instead of releasing new tokens, our key focus will be on supporting the Huobi Token (HT) to strengthen its place in the virtual assets industry."
The bullish remark was consolidated by Sun when he told Bloomberg that he owned tens of millions of Huobi Tokens.
Huobi Denies Layoff Rumors
Even though the official acquisition announcement said that it wouldn't affect the exchange platform's "core operation and business management teams," Chinese reporter Colin Wu said that Huobi's CEO and CFO had resigned. As per Wu, Justin Sun's TRON team has taken over key departments of Huobi. Moreover, Sun believes that there should be large-scale layoffs given that Huobi's staff, comprising 1,600 people, is too large.
According to people familiar with the huobi, the former CEO and CFO of Huobi have resigned. Justin Sun's TRON team has taken over important departments of Huobi. Huobi has 1,600 employees, Justin Sun believes that there are too many people, and there may be large-scale layoffs. https://t.co/bdMqeYPCrE

— Wu Blockchain (@WuBlockchain) October 29, 2022
However, Huobi global denied such rumors, telling Cointelegraph that the key executives continue to work as normal, while large-scale layoffs were not planned.
Anatol is an experienced crypto/blockchain/DeFi journalist and analyst. Prior to joining the crypto space in 2017, he covered major forex pairs and US stocks, working for asset managers and brokerage firms, among others. He likes to dive deeper into each subject while maintaining professional conduct.